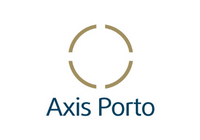 AXIS PORTO BUSINESS & SPA HOTEL
Rua Maria Feliciana, nº 100 4465-283, São Mamede de Infesta - Porto
RNET 1623
This modern hotel offers free Wi-Fi internet in public areas and in the 145 rooms - which include 16 Junior Suites, 4 Senior Suites and 1 Presidential Suite - comfortably equipped and soundproofed, with LCD's with several TV channels and Video On Demand , safe, hairdryer, minibar and balcony, where rest is the watchword.
On the nine themed floors you can appreciate, on the wooden panels that line the corridors, themes alluding to the City, such as Port Wine, the bridges and the most emblematic monuments, among others.

The Hotel in Porto, ideal for a leisure or business stay

This Hotel in Porto is the ideal place for those who opt for a comfortable stay, close to the most important tourist attractions in the city, whether for leisure or business reasons. Combine rest or work with the discovery of a stunning city or relax at Axis Porto Hotel, which allows you to "forget" stress and take the opportunity to promote your physical and mental well-being.

The Hotel's SPA offers, in a sophisticated and elegant environment, treatments designed to enhance diversified experiences, in addition to the 3 massage rooms, it also has a dynamic pool, Sauna, Turkish bath and sensory shower.

In the restaurant you can enjoy international cuisine with Italian influences, which is also complemented with the Room-Service service. A cozy Living Room and a Bar with a covered terrace complement the hotel's public spaces.

The 'Business Center' offers 4 meeting rooms, with capacity for up to 150 people, fully equipped with the necessary conditions for the success of meetings or social events.

Combine rest or work with the discovery of a stunning city...